2 tags
2 tags
2 tags
MONOLITHE IV almost done...
"That will probably be the last update I do before we complete this new full-length. We only have some keyboards left to get in right now, and then we'll be ready to mix the beast. Sebastien Latour did a fantastic job lately, arranging/orchestrating a piece that will end up in the album; a really amazing and surprising part. We also recorded some extra vocals with our special guest...
3 tags
2 tags
1 tag
Biography 2013
Among the contemporary Doom Metal bands who have risen in the international scene during the last decade, French-based MONOLITHE, whose musical journeys opened up new horizons for the genre, stood out from the mass since its early days. MONOLITHE's music needs to be lived more than listened to. Its atmosphere is grandiose and epic. The entire discography is a musical saga that mixes...
1 tag
Anonymous asked: Hi! I'm our fan from Russia. Is there any chance that you play live? Somewhere in Europe... Thank you. Darkiya
2 tags
2 tags
MONOLITHE IV in the making...
"Benoît and I invaded Red Reed Studio early this morning to start the recording of MONOLITHE's 6th record, 4th full-length album, titled MONOLITHE IV. We tracked a lot of rhythm guitars today and our fingers hurt. But that's worth the pain, really, we have so much amazing riffs in there! I'm really excited about this new album and I can't wait to go on with the...
2 tags
Interview with Metal France (in French) →
2 tags
About contacts with the band
"Thanks to the people who write us, it's always nice to get feeback from you guys. We try to answer to all the messages we get. However, please be kind enough to avoid asking questions which have been answered many times in interviews. + If you expect an answer, don't forget to leave your email when you're using the messaging fonctionnality of this blog. Thx!" SB
3 tags
1 tag
2 tags
2 tags
2 tags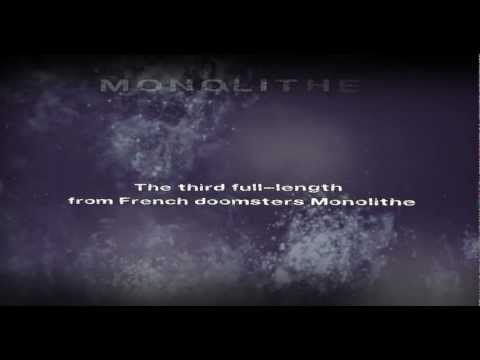 2 tags
Interview with Aux Portes Du Metal (in French) →
2 tags
1 tag
2 tags
1 tag
Anonymous asked: FANTASTIC ALBUM!!! I plan on buying this on CD when it is released in the USA, but would like to know what Distribution route I should seek to get this. Also,are there any plans to release this on vinyl?
2 tags
Interview with Chronicles of Chaos (in English) →
2 tags
Interview with Heavy Metal Artwork (in English) →
2 tags
Interview with Metalship (in French) →
1 tag
Anonymous asked: how can i get your music i'm typing from Mexico
2 tags
Listen
2 tags
A glimpse of M3's press feedback...
Angry Metal Guy (US) – 5/5 - Record of the month Metal Oberver (US) – 9,5/10 Metal Imperium (PT) – 9,1/10 Don't Count On It (US) – 9/10 Metal France (FR) – 4,5/5 Obskure (FR) – 90/100 Rock Hard (FR) – 9/10 - Album of the month Legacy (GER) – Soundcheck position 11 out of 60 Time For Metal (GER) – 9/10 Misanthropia Extrema (PT) – 4/5 Metal Mitch (GER) – 80/100 Disctopia (GER) – 7/9 Metal News (GER)...
2 tags
1 tag
Anonymous asked: any chance to get your music in vinyl ?
2 tags
Interview with Czech webzine Mortemzine (in... →
2 tags
Interview with German webzine Metal.de (in German) →
2 tags
2 tags
Streaming of Monolithe III suspended
Message from www.doom-metal.com The increased amount of visits to the website as a consequence of the streaming of the entire third full-length of Monolithe has caused a dramatic increase in the use of our allocated bandwidth quota for the site. This means that it has been a success, but for us it also means that our monthly resources have been largely consumed. For the safety of the site, we...
2 tags
2 tags
2 tags
3 tags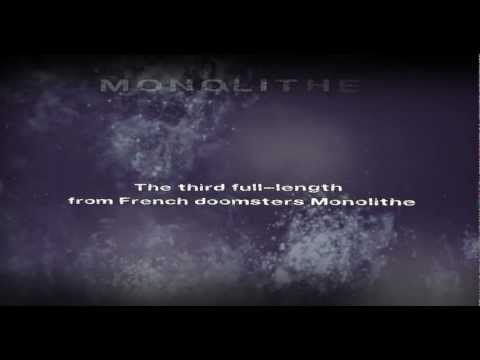 2 tags
2 tags
2 tags
2 tags
Greetings & thanks
MONOLITHE would like to thank you people who downloaded our EP "Interlude Second" from our Bandcamp page since its release in January 2012. There have been many generous donations lately and we hope the experience you had through the music you got reached your expectations. Your involvement is very precious and contributes to the well being of this project. Sincerely, thank you all. ...
2 tags
2 tags
Music samples section launched
Feel free to listen to samples from MONOLITHE's back catalogue.
2 tags
Listen
2 tags
Listen
2 tags
Listen
2 tags
Listen
2 tags
Monolithe III being mixed
"Monolithe III" mixing sessions have started today, July 2nd. The sessions will go on during the whole week, then resume on July 18th. The album should be complete by the end of the month.
2 tags
MONOLITHE III: Album details revealed
The recording of MONOLITHE's third full-length, heralded as a "progression in continuity", was recently completed at Red Reed Studio. "Monolithe III" will be mixed & mastered this summer by Andrew Guillotin at Hybreed Studio. Artwork was created by Norwegian artist Robert Høyem (…). The album will be available in a 4-panel digipack CD later this year.